ICME-22 is organizing Workshops to provide practical knowledge and skill. Based on practical knowledge, skills and hands-on experience, these workshops are very useful for students and industry practitioners.
There are limited number of seats available to attend these workshops (maximum 40 participants for one workshop). All participants of the workshops need to get registered and pay registration fee and they will be awarded CPD certificates.
Workshop 1:
How to Publish Papers  in Top Quality Journals?  (Duration:  2 hours)
By Engr. Dr. Aqib Mashood Khan

Aqib is an Assist. Professor of Faculty of Mechanical Engineering, University of Technology and Technology Lahore, Narowal campus. Pakistan. He got his Ph.D. degree in Mechanical manufacture and Automation from Nanjing University of Aeronautics and Astronautics NUAA, China. He has been doing research collaboration with QS-ranked universities and famous scholars all over the world. His research interest includes green manufacturing, life cycle assessment, additive manufacturing, and friction welding. Dr. Khan also has research-based working experience with the mechanical manufacturing sector of China and Europe. He has published more than 75 SCI papers (including two book chapters) in the last decade, and his research outcomes were cited 1100+ times by international scholars. He possesses Google Scholar H-index 20, and his 30+ research papers are i10-index. Dr. Aqib possesses a total Impact Factor (IF) score of more than 150. He is a regular reviewer of more than 20 SCi journals of various publishers (Elsevier, Sage, Springer, IEEE, etc.).
Workshop 2:
Design, Installation, Operation And Managemenet Of Solar Pv Technolgies For Domestic/Industrial Use. (Duration:  3 hours)
By Engr. Faiz Muhammad Bhutta

Bhutta got his BSc Electrical Engineering from UET, MBA from Punjab University and MSBA from Virtual University. He has more than 30 years' experience in Industrial Automation, Water Pumping and Controls, ICT , Solar and Micro & Mini Hydro Power Systems. He is CEO Of Techfa Consulting and Energy Training and Research Center (ETRC). He is renowned trainer, speaker and consultant in Solar, Energy Management and Micro and Minu Hydro Power systems. His TOT from UNIDO Pakistan in Energy System Optimization, TOT in Solar Pumping from Lorentz Germany, TOT in Small Hydro Power Systems from HNAC Technology China and TOT in Solar PV from RENAC Berlin. He has contributed as member PEC task force on Development of Building Energy Code 2011, Pakistan Telecom and Electric Safety Code (PETSAC 2014), Fire Code of Pakistan 2015 and Low Cost Housing Standards and Specifications 2020. He is member of International Solar Energy Society (ISES) Germany, Member AEE USA, Life Member of IEEEP, Life member of IEP, Life Member of PEC and Member of MAP
Workshop 3:
How to improve organizational performance using Lean Six Sigma (Duration:  3 hours)
By Prof. Dr. S. Mohsin Ali Kazmi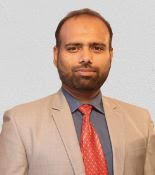 Kazmi is working as Director Continuing Engineering Education and Training Center in University of Engineering and Technology, Lahore. As a Lean Six Sigma Black Belt and Professional Engineering Educationist, he has trained more than 100 professionals from different backgrounds (Electrical, Civil, Chemical, Mechanical, and Business Administration etc.) on this concept. His teaching method is very interactive and he always orient his sessions according to the specific needs of the audience to give them a beneficial hands-on experience. He also provides consultancy on lean six sigma projects related to quality/productivity enhancement, customer satisfaction and engagement, rework and cost reduction.